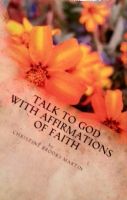 Talk to God with Affirmations of Faith
(3.67 from 3 reviews)
"Talk to God with Affirmations of Faith," is the sequel to the bestselling book "Pray What God Says." The author has created scripture-based affirmations to help you develop a deeper relationship with God as you learn the scriptures relative to any circumstance. They reflect what God says about you, your access to Him, and access to His kingdom promises.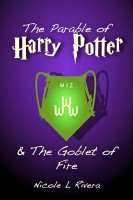 The Parable of Harry Potter & the Goblet of Fire
The Parable of Harry Potter, by Nicole L. Rivera addresses each of the seven books of Harry's story as guides to exploring life's deepest truths. Discover wisdom about friendship, courage, loyalty, and love from the Boy-Who-Lived and his magical friends.