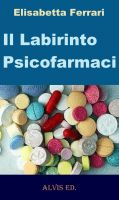 Il Labirinto Psicofarmaci
Quello degli psicofarmaci è un argomento complesso e molto controverso, dove regna molta confusione incrementata da miti e pregiudizi. Di recente ha preso piede una tendenza culturale a considerare l'uso degli psicofarmaci come il frutto di una speculazione farmaceutica.Si tratta di una linea di pensiero sulla quale occorre riflettere, ma che deve essere riportata nelle sue giuste proporzioni.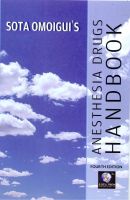 Sota Omoigui's Anesthesia Drugs Handbook - EBook 4th Edition
Designed for quick access to essential anesthesia drug information, the new 4th edition of Sota Omoigui's Anesthesia Drugs Handbook is packed with tables, descriptions and expanded dosing information covering a broad range of drugs and the various routes of administration commonly used in the practice of anesthesia and critical care.