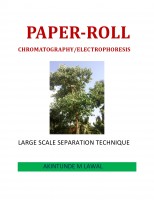 Paper-Roll Chromatography/Electrophoresis (Large Scale Separation Technique)
This ebook is written for the purpose of sharing information on the theoretical and practical basis of another type of paper chromatography/electrophoresis technique with scientists and the general public. The technique is a cost effective method for the separation, isolation and identification of large quantities of organic mixtures.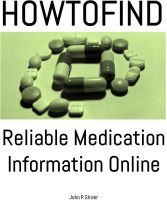 HOW TO FIND Reliable Medication Information Online
How often do you think that you'd like to know more about a certain medication you are taking or your physician asks you to take? This little ebook will point you to a number of hidden information gems online where you can find answers to your questions. Each database is described with a profile of its content and coverage so that you can quickly understand if it is going to be helpful for you.