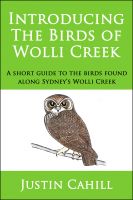 Introducing the Birds of Wolli Creek
This is a short, up-to-date account to the birds found along Wolli Creek, the last substantial remnant of the natural environment in Sydney's inner south-west. It is written for those new to the Valley and interested in its natural history.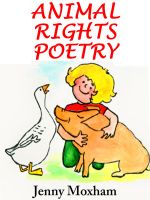 Animal Rights Poetry: 25 Inspirational Animal Poems Vol 1
Longtime vegan and animal rights campaigner, Jenny Moxham proudly presents Volume 1 of insightful Animal Rights Poetry. These 25 poems were written to inspire kindness and compassion for animals and to raise public awareness about the routine suffering inflicted on them at the hands of man. The poems will hopefully inspire readers to take up the cause for animals.