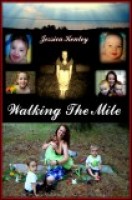 Walking The Mile
by

Jessica Kenley
In this, the sequel to Kidowed, the author keeps journal entries of what happened AFTER she tried to pick herself up off of the pavement with a new man, a new baby, and a new town. What she didn't account for was misdiagnosed and untreated PTSD resulting in alcoholism, drug addiction, a subsequent divorce, and the abandonment of her family due to social stigma and ignorance.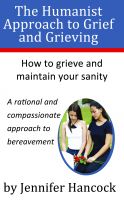 The Humanist Approach to Grief and Grieving
by

Jennifer Hancock
How to grieve and maintain your sanity. A rational and compassionate approach to bereavement. Non-religious individuals who are experiencing grief need a resource that they can turn to as they process their grief. They need a resource that will help them cope, as Humanists, with the emotional trauma that is the grieving process. This is that book.