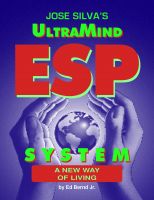 Jose Silva's UltraMind ESP System
(5.00 from 3 reviews)
Imagine if you had a guide who actually knew what lies ahead for you, and could guide you to success, happiness, fulfillment. Jose Silva's UltraMind ESP System shows you how to unlock the incredible powers of your mind and use the exciting new MentalVideo Technique to communicate reliably & regularly with higher intelligence to obtain guidance and help in finding and fulfilling your life mission.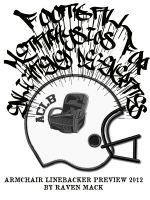 Football Metaphysics for Enlightened Degenerates
(5.00 from 1 review)
Football Metaphysics for Enlightened Degenerates is not just a preview of the 2012 NFL season in original Armchair Linebacker fashion, but also a psychic scraping at each NFL team, breaking them all down into organic compounds. You will laugh deep laughs, you will learn deep truths, and you will understand football at a higher level than before. I promise you all of that.