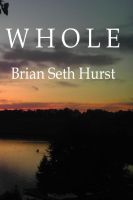 Whole
What do you do after life has handed you a wake-up call? How do your reconcile everything that has happened and is happening in your life with the one you truly want? The good and the bad, the joy and the hurt, the wins and the losses - all those parts form the experience of your life and your identity. WHOLE literally answers the question "What was I thinking?"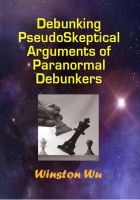 Debunking PseudoSkeptical Arguments of Paranormal Debunkers
Winston Wu's major treatise and book widely acclaimed in Parapsychology circles, and the first of its kind. Effectively and logically debunks the common prejudiced arguments of media pseudoskeptics and organized skeptic groups such as CSICOP, James Randi, Michael Shermer, etc.