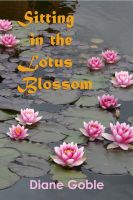 Sitting in the Lotus Blossom
by

Diane Goble
(4.00 from 1 review)
In 1989 I had started to write a book about the art of conscious dying but every time I sat down to write, information that had nothing to do with that concept kept coming through. I decided to meditate to try to figure out what was going on. I started seeing strange faces arising out of the darkness and messages, like a moving LED sign with a continuous series of symbols that made no sense to me.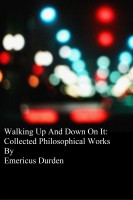 Walking Up And Down On it: Collected Philosophical Works
by

Emericus Durden
One's experience of the entire transformation process from beginning to end – taking up the method of skeptical nihilism, seeing the practice through to its completion, afterwards stabilizing oneself in the new perspective beyond every possible form of human society and civilization – yes, one's final experience is that of triumph: triumph over oneself and triumph over civilization.
Related Categories