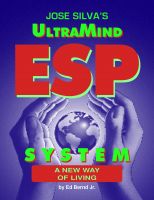 Jose Silva's UltraMind ESP System
(5.00 from 3 reviews)
Imagine if you had a guide who actually knew what lies ahead for you, and could guide you to success, happiness, fulfillment. Jose Silva's UltraMind ESP System shows you how to unlock the incredible powers of your mind and use the exciting new MentalVideo Technique to communicate reliably & regularly with higher intelligence to obtain guidance and help in finding and fulfilling your life mission.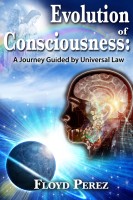 Evolution of Consciousness: A Journey Guided by Universal Law
This book merges the recent developments in science with metaphysical philosophy to explain the nature of being. The Consciousness is the real self of every person, it is continuously developing forward and it is eternal. Universal laws of Cause and Effect, Relativity, and Evolution are instrumental in guiding the Consciousness forward.