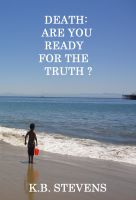 Death: Are You Ready For The Truth?
(5.00 from 3 reviews)
I am going to unequivocally show you what the experience of death is and tell you how that knowledge can improve your life. I know that's a pretty tall order, but everyone of us has the innate capacity within ourselves to know and accept the truth about death, regardless of age, religion,or culture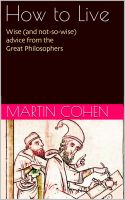 How to Live: Wise (and not-so-wise) advice from the Great Philosophers
(5.00 from 1 review)
It's philosophy, Jim - but not as we know it. Tackling the really serious questions such as: Which techniques can you use to make people fall in love with you? What should I eat for dinner? How would Aristotle really run General Motors? And where can we find the secret of happiness? Here are 75 thought-provoking 'life lessons' based on tasty titbits of philosophy from the writings of the Greats.