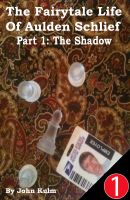 The Fairytale Life Of Aulden Schlief Part 1: The Shadow
(5.00 from 1 review)
Once upon a time there was a man named Aulden Schlief who fell so far that he landed inside his own head. These fantasy stories were written from the journals of Aulden's Jungian "active imagination" therapy sessions and archetypal journeys experienced through meditation. Also in the series: Part 2: The Anima, Part 3: The Inner-King, Part 4: The Life-Path.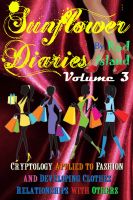 Sunflower Diaries: Cryptology Applied to Fashion and Developing Clothes Relationships with Others, Volume 3
(4.00 from 1 review)
Volume 3 uses the analogy of the fashion industry to explain the Subconscious Collective running off Earth's Electromagnetic Field. A list of the cast from "The Devil Wears Prada" shows how the film's actors are born on calendar dates matching states that were inducted into the Union. This reinforces the theory of Earth's genetic code that can be mapped out using the Internet Movie Database.