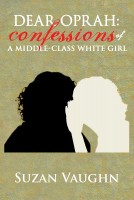 Dear Oprah: Confessions of A Middle-Class White Girl
They say confession is good for the soul and what safer person than Oprah Winfrey to reveal the usually unshared perspective of one white woman toward other races, predominantly African Americans. Dear Oprah: Confessions of a Middle Class White Girl risks the telling of other confessions too, including personal prejudices, and unorthodox modes of healing the body, soul and psyche.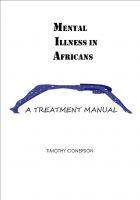 Mental Illness in Africans
The layout of this manual is simple. We list the mental illness along with a definition. We then list some of the behaviors that the illness causes. Finally we list suggestions that may help the typical African person become healthy.