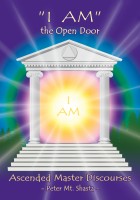 I AM the Open Door
These uplifting and informative spiritual discourses on the laws of life were given by various Ascended Masters, who appeared to Peter Mt. Shasta in tangible, visible form. They contain an explanation of the I AM Presence, which is the individual God flame within and above every being, and teach how to call that Presence into action in daily life.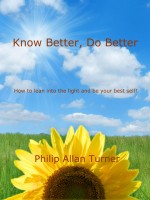 Know Better Do Better - How To Lean Into The Light and Be Your Best Self!
Know Better, Do Better - How To Lean Into The Light and How To Be Your Best SELF! by Philip Allan Turner is a spiritual handbook to living an abundant life. Using the Bible and other spiritual traditions, the author has devised 20 easy steps to love and empowerment. This 325 page book incorporates cognitive behavioral methods along with spiritual principles to help the reader be their best self!