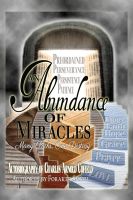 An Abundance of Miracles:The Autobiography of Charles A. Cofield
twenty-year old howard university student, charles cofield, watches people riot in the streets of washington d.c. they are anguished over the assassination of martin luther king in memphis, tennessee. hours later he falls from his dormitory bunk and his neck is severely injured. his life in that very instant is changed forever. his ather and mother pray and place Charles in god's hands.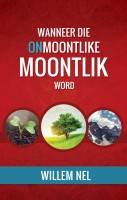 Wanneer die Onmoontlike Moontlik word
Die wêreld verkondig dikwels dat daar nie 'n toekoms is nie, terwyl geloof jou die toekoms in die hede laat ervaar. Die wêreld sê, "Sien is glo." God sê egter, "Glo en jy sal sien" en dit is wanneer jy glo dat God die ONMOONTLIKE IN DIE MOONTLIKE VERANDER!