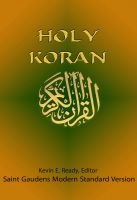 Holy Koran - Saint Gaudens Modern Standard Version
Updated modern English version of the Holy Koran. Totally re-edited and translated to allow English speaking readers to understand the classical Koranic verse. Top quality eBook version with properly formatted verse and chapters. Avoids the stilted antiquated language of other English translations.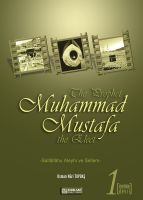 The Prophet Muhammad Mustafa the Elect (s.a.s) - 1 –
The first three volumes covered the lives of previous Prophets. The fourth volume, an outline of the life and times of the Prophet Muhammad (s.a.s), has been, in this new edition, expanded into a larger two-volume account, the first on the Meccan period, and the second on the Madinan period of the Prophet's (s.a.s) life.