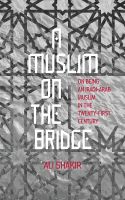 A Muslim on the Bridge: On Being an Iraqi-Arab Muslim in the Twenty-First Century
A Muslim on the Bridge is an essential read for our times, a book that takes a close, informed, and rational look at problematic issues in Islam like polygamy, violence, divorce, homosexuality, veiled women, interfaith marriages, apostasy, and the perception of other cultures and religions.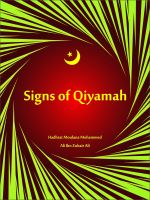 Signs Of Qiyamah
The Qur'aan reminds us time and again that this universe has been created temporarily and at an appointed time it will surely be annihilated, "Verily Allah Alone has the knowledge of the Hour" (Qur'aan). The Qur'aan and the hadeeth have informed us about various signs which will occur prior to Qiyamah and which will be indicative of the closeness of the event.