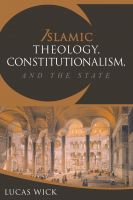 Islamic Theology, Constitutionalism, and the State
by

Lukas Wick
One of the most critical questions facing the world today is whether Islam is capable of accommodating itself to the constitutional forms of government that first arose in the West. Needless to say, opinion is sharply divided on this question.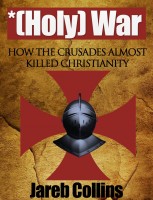 *(Holy) War: How the Crusades Almost Killed Christianity
by

Jareb Collins
Were the Crusades a legitimate attempt by Christendom to recapture a holy city, or merely a strategy employed by the Western Church to regain control of a religion in schism? This controversial question is explored through the annals of historical record, from multiple viewpoints.