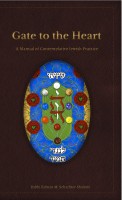 Gate to the Heart: A Manual of Contemplative Jewish Practice
"For me, Gate to the Heart is the one essential book by Reb Zalman. Although there are others that go into more depth and are more expansive on certain topics, none convey his authentic voice and brilliant creativity more that this one. It is the book that I want to carry with me at all times, a true vade mecum that one can consult again and again to renew one's spiritual practice."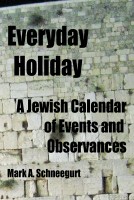 Everyday Holiday A Jewish Calendar of Events and Observances
Everyday Holiday. A Jewish Calendar of Events and Observances. Largest Jewish Calendar Ever Assembled. More than 2000 Jewish events. Holidays - Biblical - History. Hundreds of Rabbinic Yarzheits. Modern Celebrities and Sports Figures. Because Every Day Is a Special Day on the Jewish Calendar.