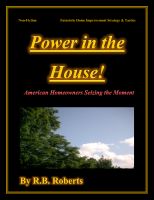 Power In The House! - [American Homeowners Seizing The Moment]
The design of "Power in the House!" is to guide you towards making more of the right decisions which will protect you, your family, your home, your finances, and your future from the unknown depths of tragedy, frustration, and naked misery by virtue of sustained losses attributable to bad choices with regard to the selection and hiring of dishonest people for your home projects. Time to get tough!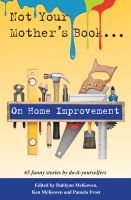 Not Your Mother's Book...On Home Improvement
If you want to laugh at (and perhaps empathize with) those crazy people who take on home remodeling and repairs themselves, often with less than desirable results, then Not Your Mother's Book...On Home Improvement is the ticket. It includes 65 true and funny stories by homeowners who have tried their hands at home Improvement projects. But they all have one important thing in common—they tried!