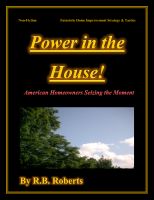 Power In the House! - American Homeowners Seizing the Moment [New Flowing Text Edition!]
Of course, at the time of release, the full impact of what "Power in the House!" means domestically has yet to be realized. However, let it suffice to state plainly that as residents learn to make better, more efficient choices consistent with the proposals of this collective work, amazing things will happen. I'm sure enough about this to say that's a guarantee. Things just click. That's all.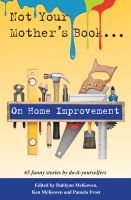 Not Your Mother's Book...On Home Improvement
If you want to laugh at (and perhaps empathize with) those crazy people who take on home remodeling and repairs themselves, often with less than desirable results, then Not Your Mother's Book...On Home Improvement is the ticket. It includes 65 true and funny stories by homeowners who have tried their hands at home Improvement projects. But they all have one important thing in common—they tried!