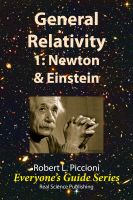 General Relativity 1: Newton vs Einstein
This book is the first of several in the Everyone's Guide Series devoted to General Relativity. Here, we will compare the theories of gravity of history's two greatest physicists: Newton and Einstein.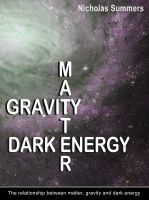 Matter, Gravity and Dark Energy
A thought provoking read for those with an interest in what causes gravity and matter's close relationship with dark energy. The book is written for the layman. There are no mathematics but some prior knowledge of physical principles will help provide a clearer understanding. It is more of a philosophical approach to some of science's unanswered questions.