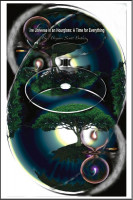 The Universe in an Hourglass: A Time for Everything
(4.00 from 1 review)
This book is the theory of everything: Universal Truth, mathematics, science, nothingness, infinity, the universe, and faith. All theories should have a consistent fellowship with one another, which provides undeviating, unwavering and unfailing reliability. In principle, the outcome of every experiment is predictable. Given that there are only so many possible outcomes, understanding is certain.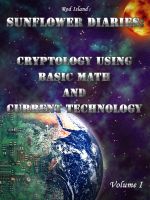 Sunflower Diaries: Cryptology Applied to Basic Math and Current Technology, Volume 1
This book is an introduction to the field of Cryptology. It uses the Gaia Theory by James Lovelock and Unconscious Collective Theory proposed by Carl Jung regarding teleology. It uses analogies with current technology to show how Earth functions like a Super Computer using Symbolic Systems. Earth would be a planet-sized single cell organism with an electromagnetic field shell membrane.