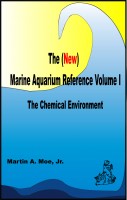 The (New) Marine Aquarium Reference Volume I
by

Martin A. Moe, Jr
The (New) Marine Aquarium Reference Volume I: The Chemical Environment is the first of a five volume set of ebooks based on The Marine Aquarium Reference:Systems and Invertebrates by Martin A. Moe, Jr.This first volume covers over 92 topics dealing with the chemistry of natural seawater and the management of captive seawater in marine aquariums.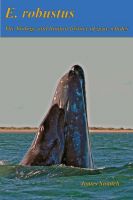 E. robustus: The Biology and Human History of Gray Whales
by

James Sumich
Whether you are a casual whale watcher or an avid observer of these animals, there is something in this book for you. Extensively illustrated with over 140 color photographs, maps and line drawings, this book makes information on the biology and human history of gray whales. Topics range from migrations and basic anatomy of gray whales to the latest research on their genetics.