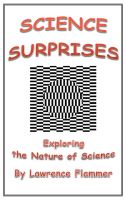 Science Surprises: Exploring the Nature of Science
(5.00 from 6 reviews)
A text supplement for students in any grade 7-10 science class, it is used with several freely available interactive lessons for a unit on the nature of science (NoS). The unit addresses many of the common misconceptions about NoS. It satisfies virtually all the latest NoS standards (in NGSS, CCSS). It includes strategies for critical and skeptical thinking. Teacher's Guide is also available.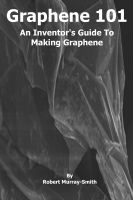 Graphene 101 An Inventor's Guide to Making Graphene
(4.00 from 4 reviews)
Being such a fascinating material lots of people are interested in it and it has become something of a mystery that is generally thought of as being something only an expensive lab can produce. This is far from the truth. This book grew out of a series of youtube videos i created to show how graphene could be made in your own home with a minimum of materials and tools.