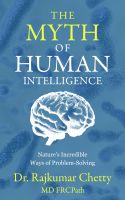 THE MYTH OF HUMAN INTELLIGENCE: NATURE'S INCREDIBLE WAYS OF PROBLEM-SOLVING
(3.00 from 2 reviews)
Complex systems of varied nature, living and non-living, with or without a brain, end up in a strikingly similar state of functional and structural organization! Why? How? This is the basis of this book written by a medical doctor, who is also a biochemist. Quite often it is difficult to evade the question - does the brain really matter? The author draws on solid science to justify his argument.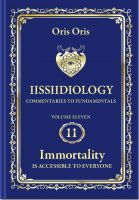 Immortality is accessible to everyone. Vol 11
Oris describes in detail functioning of Formo-Creators of the brain, how the memory is accessed, how biological structures of the brain are associated with energy-information structures of Self-Consciousness, how various Self-Consciousness Levels are differentiated and reprojected at the moment of so-called "Death".