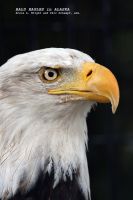 Bald Eagles in Alaska
by

Bruce Wright
We believe this book is still the best compilation of information about Bald Eagles in Alaska and therefore will be useful to scientists, resource managers, students and the public. Therefore we are pleased to offer this compilation to major libraries in Alaska and via the internet.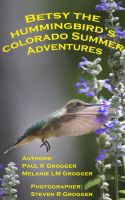 Betsy the Hummingbird's Colorado Summer Adventures
by

Paul Grogger
This is the story of Betsy the Broad-tailed Hummingbird's adventures as she travels from the edge of Colorado Springs to Rocky Mountain National Park and meets over 20 fascinating species of birds and other friends along the way. The story is illustrated with stunning photographs of birds and contains supplementary scientific information about each of the birds.