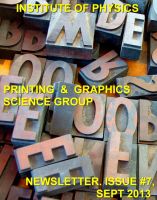 Issue 7 Printing and Graphics Science Group Newsletter
The Printing and Graphics Science (PGS) Group of The Institute of Physics promotes the application of physics in current and emerging printing and display technologies and bridges the established graphics arts industry with the emerging printed electronics, bioprinting and 3D printing sectors. It publishes its newsletter yearly in print, online and as an E Book. The editor is Anna Fricker.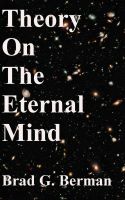 Theory On The Eternal Mind
We stand at the precise focal point of a universal imaging process. Thus, while sitting in a forest, park, or other natural setting, imagine your surroundings to be an animated image, being projected inwards from the background of the entire universe. Descending upon us, the gravitational dots of the sky holographically assemble our reality at our unique place along the universal size spectrum.