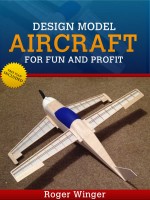 Design Model Aircraft for Fun And Profit
by

Roger Winger
This book is about the steps taken to design radio control model aircraft from start to finish. I show readers and prospective designers, how to create a successful flying aircraft, specifically the Quickie Q1. Drawing the aircraft using Computer Aided Design for accuracy and professionalism, the Quickie prototype aircraft is then built and flown, free plans are included with the book!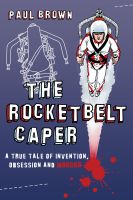 The Rocketbelt Caper
by

Paul Brown
A True Tale of Invention, Obsession and Murder. When three men set out on a quest to build a real-life Buck Rogers-style flying machine, their obsession with the Rocketbelt 2000 shattered their friendship and set in motion an astonishing chain of events involving theft, deception, assault, a bizarre kidnapping, a ten million dollar lawsuit and a horrifically brutal murder.