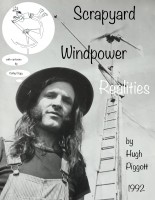 Scrapyard Windpower Realities
Hugh Piggott's wind turbine building book of 1992, previously out of print, is now available in ebook form with a preface from the author in 2014.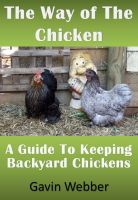 The Way Of The Chicken - A Guide To Keeping Backyard Chickens
This how-to-book is not your ordinary guide, but also is a tale of apprehension, excitement, joy, despair, and happiness. It is a story that spans five years, from the first day that I suggested keeping chickens to my wife up until the time when I expanded the chicken run to its current size. This book is full of great tips and ideas to help make your own backyard chicken dream a reality.