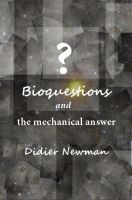 Bioquestions And The Mechanical Answer
This is a book of puzzling questions. A different book in which biology is used as a foundation to build a down-to-earth narrative, in the hope of addressing all basic human concerns from a modern, casual and holistic perspective; with enough substance so that the reader may question the music or the noise of the world that can be heard everywhere, full of selfish and extraneous interests.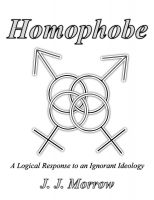 Homophobe: A Logical Response to an Ignorant Ideology
(5.00 from 1 review)
A young graduate student finds herself in an altercation at a coffee shop with a man insisting homosexuality is an unnatural, exclusively human phenomenon. Her intelligence and sense of morality questioned, she sets out to prove him wrong. This work of literary nonfiction is a must read for anyone looking to understand how homosexuality exists as a component of the natural world.