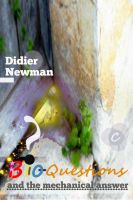 Bioquestions and The Mechanical Answer
This is a book of puzzling questions. A different book in which biology is used as a foundation to build a down-to-earth narrative, in the hope of addressing all basic human concerns from a modern, casual and holistic perspective; with enough substance so that the reader may question the music or the noise of the world that can be heard everywhere, full of selfish and extraneous interests.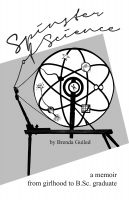 Spinster of Science: A Memoir, From Girlhood To B.Sc. Graduate
A coming-of-age story about a girl with notions of becoming a scientist, to forward intelligent, sustainable human life on earth. What a gauntlet to run, overcoming stumbling blocks and thwartings without end. What an education, in how nature works, people behave, and human systems operate. What a graduation, into a world where science continues its many bad habits, to the detriment of all nature.