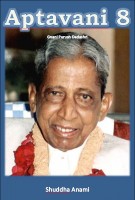 Aptavani 8 - Gnani Purush Dadashri
Countless seekers have questions about the Soul and the universe. Many spiritual masters of the East and the West, speak about the Soul, and its attainment. They show many paths and ways of attaining this goal, the Self. However, the search continues. Gnani Purush Dadashri in this Aptavani 8, explores all this, and shows the precise way of attaining freedom from all pain and suffering in life.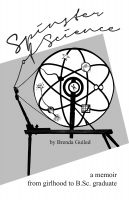 Spinster of Science: A Memoir, From Girlhood To B.Sc. Graduate
A coming-of-age story about a girl with notions of becoming a scientist, to forward intelligent, sustainable human life on earth. What a gauntlet to run, overcoming stumbling blocks and thwartings without end. What an education, in how nature works, people behave, and human systems operate. What a graduation, into a world where science continues its many bad habits, to the detriment of all nature.