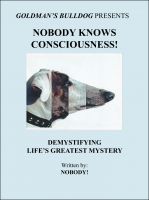 Nobody Knows Consciousness!: Demystifying Life's Greatest Mystery
From bacteria to human beings, consciousness explained in plain simple English. Consciousness is a survival app, an instinct to "try anything" when confronted with unknown dangers. If you saw the movie Butch Cassidy and the Sundance Kid and understood it, you will understand this book! Easy reading and fun. Anyone who has a consciousness, ought to read this book!
Transparencing
Transparencing is the sequencing of events into a meaningful moment of awareness encompassing the present past and future. Whether you are a billionaire or a simple street vendor, we all have something in common, our deep desire to know our true purpose in life. Faith can give us comfort but reason along with faith can take us to a higher level of belief.