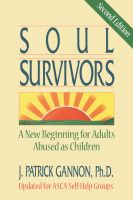 Soul Survivors: A New Beginning For Adults Abused As Children
by

J. Patrick Gannon
Soul Survivors: A New Beginning for Adults Abused As Children is the republishing of a classic self-help manual for adult survivors and described as a "model of clarity and organization" by PW. This eBook edition serves as the "Big Book" for an international self-help group called ASCA (Adult Survivors of Child Abuse) and includes all meeting materials allowing anyone to start an ASCA meeting.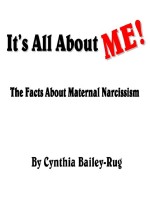 It's All About Me! The Facts About Maternal Narcissism
by

Cynthia Bailey-Rug
Drawing on experiences with her narcissistic mother, the author explains NPD, problems it causes, ways to heal, and how to manage a relationship with narcissistic parent, all from a Christian perspective. Although this book is written from the perspective of a daughter with a narcissistic mother, the information is pertinent to sons of narcissistic mothers or those with narcissistic fathers.