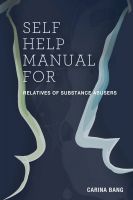 Self-Help Manual For Relatives of Substance Abusers 110 Exercises
(5.00 from 2 reviews)
This is a self-help manual for relatives of substance abusers. Its aim is to enable for the relatives to free their potential and focus on themselves and their needs to start a gradual process to a larger well-being through the support of this manual.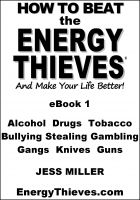 How to Beat the Energy Thieves and Make Your Life Better - eBook1
(4.00 from 1 review)
Energy Thieves are here to make your life hurt. They will promise to make you feel better and help you when nothing could be further from the truth. The reality is they will steal more and more of your energy until they own it all and can end your existence. Jess Miller shows you how to beat Alcohol, Drugs, Tobacco, Bullying, Stealing, Gambling, Gangs, Knives and Guns and get your life back.