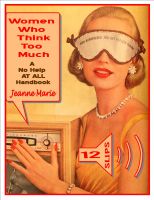 Women Who Think Too Much
(5.00 from 9 reviews)
In a unique approach to codependency, the author shares her practical tips for successfully becoming codependent. Dark humor fuels this fearsome narrative. After she draws you in, she smacks you with the reality meter, turning your preconceived notions of her 12-Slip program upside down.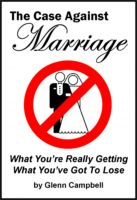 The Case Against Marriage: What You're Really Getting. What You've Got To Lose.
(5.00 from 1 review)
Not just a critique of marriage but one of the best books EVER on romantic relationships and how they really work. What do people want from love? How do they think marriage will help them, and what does it really give them?