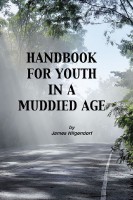 Handbook for Youth in a Muddied Age
by

James Hilgendorf
A Handbook of encouragement and inspiration for the youth of America and for young people around the world today. Short insightful writings of the author, combined with quotes of famous international figures, provide a roadmap of hope for youth today, who have it in their power to create a new world and a new civilization.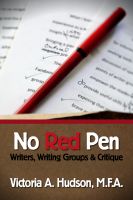 No Red Pen - Writers, Writing Groups & Critique
by

Victoria A. Hudson
Everyone has a story. The process of creating, refining and ultimately releasing it into the wild that is publication in the world needs to be a respectful one. No Red Pen is not an overview of writing groups - it is a manifesto for a different paradigm for workshop and critique. A portion of sales benefit the annual Victoria A. Hudson Emerging Writer Prize.