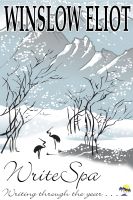 Writing Through the Year (Winter)
Your life is an adventure. Every morning you wake up and anything at all might happen! You can set off on a journey, speak your mind, buy something, sell something, look at a painting, take a walk, be chased by a wild boar … the possibilities are endless. As a writer, you know this is true. You imagine experiences with the soul of an adventurer.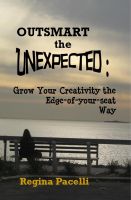 Outsmart the Unexpected: Grow Your Creativity the Edge-of-your-seat Way
(3.67 from 3 reviews)
Unbuckle Your Creativity! Get Better At Outsmarting the Unexpected by Sharpening Your Ability to Think on Your Feet. "Outsmart the Unexpected" is filled with unusual, no-time-to-lose, thought-provoking predicaments in story form. It's up to you to figure a way out of the fix the central characters suddenly find themselves in. Dive into the unexpected and bring your creative side along with you.