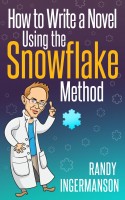 How to Write a Novel Using the Snowflake Method
(5.00 from 2 reviews)
Are you writing a novel, but having trouble getting your first draft written? Take a look at the wildly popular Snowflake Method—a battle-tested series of ten steps that jump-start your creativity and help you quickly map out your story. All around the world, novelists are using the Snowflake Method right now to ignite their imaginations and get their first drafts down on paper.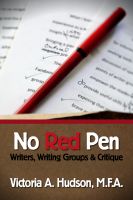 No Red Pen - Writers, Writing Groups & Critique
Everyone has a story. The process of creating, refining and ultimately releasing it into the wild that is publication in the world needs to be a respectful one. No Red Pen is not an overview of writing groups - it is a manifesto for a different paradigm for workshop and critique. A portion of sales benefit the annual Victoria A. Hudson Emerging Writer Prize.