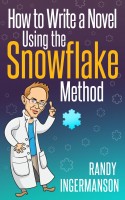 How to Write a Novel Using the Snowflake Method
(5.00 from 2 reviews)
Are you writing a novel, but having trouble getting your first draft written? Take a look at the wildly popular Snowflake Method—a battle-tested series of ten steps that jump-start your creativity and help you quickly map out your story. All around the world, novelists are using the Snowflake Method right now to ignite their imaginations and get their first drafts down on paper.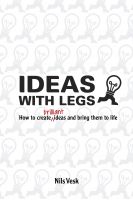 Ideas with legs - how to create brilliant ideas and bring them to life
How would your life change if you came up with 'that brilliant idea'? From idea generation to overcoming roadblocks, Ideas With Legs makes it possible for anyone to unlock and realise powerful ideas, one step at a time. Whether you're a corporate high flyer, a backyard inventor or a stay-at home parent this book will arm you with all the tools and tricks you need to give your ideas legs.