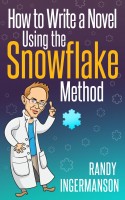 How to Write a Novel Using the Snowflake Method
(5.00 from 2 reviews)
Are you writing a novel, but having trouble getting your first draft written? Take a look at the wildly popular Snowflake Method—a battle-tested series of ten steps that jump-start your creativity and help you quickly map out your story. All around the world, novelists are using the Snowflake Method right now to ignite their imaginations and get their first drafts down on paper.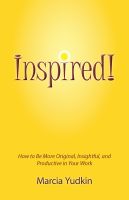 Inspired! How to Be More Original, Insightful and Productive in Your Work
Learn how to charge up your ingenuity and enjoy a bounty of results. Inspired! offers tips, anecdotes, research and advice on boosting intuition, motivation, performance power and innovative ideas. Discover your unique keys to stress-free productivity, boundless creativity and keener problem solving.