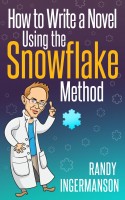 How to Write a Novel Using the Snowflake Method
(5.00 from 1 review)
Are you writing a novel, but having trouble getting your first draft written? Take a look at the wildly popular Snowflake Method—a battle-tested series of ten steps that jump-start your creativity and help you quickly map out your story. All around the world, novelists are using the Snowflake Method right now to ignite their imaginations and get their first drafts down on paper.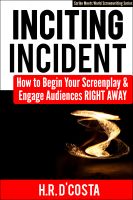 Inciting Incident: How to Begin Your Screenplay and Engage Audiences Right Away
This guide will teach you all you need to know about the inciting incident--your secret weapon against boring your audience. You'll learn about the 4 key traits of the inciting incident; when to keep it off-screen; its connection to genre; 4 ways to handle what happens afterwards; how it can help you edit; and strategies for writing your first pages. Plus, 10 case studies from blockbuster movies!