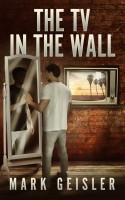 The TV In The Wall
by

Mark Geisler
This true life coming-of-age story, taking place in the 80's through the 90's era, follows the unique experiences of two twin brothers to an unimaginable tragedy. What ensues is a quest for truth, fun, and adventure; while learning to conquer personal demons along the way to peace within.
When Bluebirds Fly: Losing a Child, Living with Hope
by

JoAnn Deveny
The Devenys seemed like a perfect family,living on Lake Minnetonka, Minnesota. On July 13th, 1991, they found out that tragedies don't only happen to other people. When Billy, a mischievous eighteen-month-old, slid open the door and ran out of the house, the family's destiny was changed forever. Shared from both parents' perspective, this book offers hope after the death of a child.
Related Categories