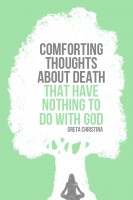 Comforting Thoughts About Death That Have Nothing to Do with God
If you don't believe in God or an afterlife -- how do you cope with death? Accepting death is never easy. But we don't need religion to find peace, comfort, and solace in the face of death. In this mini-book collection of essays, prominent atheist author Greta Christina offers secular ways to handle your own mortality and the death of those you love.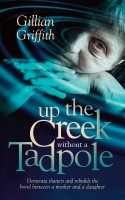 Up the Creek Without a Tadpole
The letters Gillian Griffith wrote to her elderly, demented mother were never intended to be read - they were simply Gillian's way of dealing with her own anger and guilt towards her high-handed, infuriating and impossibly challenging mother. To Gillian's own surprise, "as the words bounced back at me off the page, magic happened". This book brings a new insight into the effects of dementia.