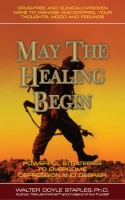 May The Healing Begin
In clear, simple language this book offers an effective DRUG_FREE approach for overcoming stress, anxiety, fear, phobias, fatigue loneliness, anger and depression, as well as low-self-esteem, quickly and easily. Amazing, clinically proven techniques described by noted research psychologist and internationally-acclaimed author Walter Doyle Staples, Ph. D.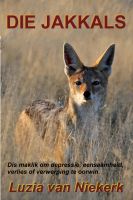 Die Jakkals
Sukkel jy met depressie? As jy doen, sal jy weet hoe dit voel om al hoe dieper in die donker gat afgetrek te word. Jy sal weet hoe dit voel as die JAKKALS sy tande in jou inslaan!. Die boek het vir Luzia uit haar depressie gehaal en nou kan sy vir die eerste keer regtig die lewe geniet. Die boek kan ander depressielyers ook help om na Bo te kyk, die Lig te sien en uit die diep gat te klim.