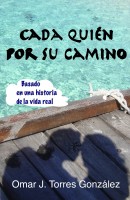 Cada Quién Por Su Camino
Una metáfora de una relación enfermiza que en ocasiones llega a comprometer la vida de una persona. Maneja una redacción sencilla con mucho trasfondo en el que las personas con una enfermedad grave se sentirán identificadas.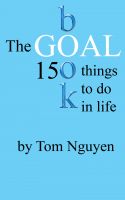 The Goal Book - 150 Things To Do In Life
The Goal book is a personal tool which helps you to obtain the most precious treasure, a fulfilled life with pride and joy. Is there anything greater than that ?