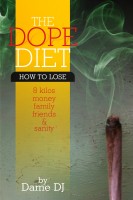 The Dope Diet Part 2
by

Dame DJ
The 'The Dope Diet' is an intimate diary of a young English man David Grey and his struggles with smoking dope. As the subtitle states he lost more than 8 kilos, money, family, friends and nearly his sanity during his journey, crusade for legalisation and acceptance. Dame DJ has written this with heart felt pain giving the families view of events and a record of monthly observations.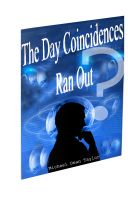 The Day Coincidences Ran Out
by

Michael Dean Taylor
I guarantee you this book will change your life forever. I assure you nothing like this has ever been written before. All you need is an open mind and a willing heart. My content is completely original and unique and has been drawn from 25 years of addiction and emotional suffering I have turned my life around and gained emotional freedom and a life beyond my wildest dreams. If I can you can.
Related Categories