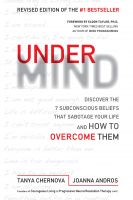 UnderMind: Discover the 7 Subconscious Beliefs that Sabotage Your Life and How to Overcome Them
Seven destructive beliefs are quietly living and breathing in the subconscious minds of billions. With UnderMind's groundbreaking methods for revelation and reprogramming, self-sabotaging beliefs that have existed for decades can be dissolved in only hours. Financial abundance, meaningful relationships, and more are possible when you take control of your subconscious, and stop living UnderMind.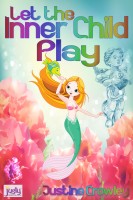 Let The Inner Child Play
(5.00 from 1 review)
In order to live a life of abundance and prosperity, there needs to be ample time to play. Children know what it is like to play, yet as soon as we become adults, seriousness starts to knock on our domain. As the title implies, Let The Inner Child Play is helping readers tap into their inner child while still maintaining responsibility and professionalism in their work and life pursuits.