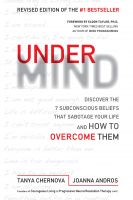 UnderMind: Discover the 7 Subconscious Beliefs that Sabotage Your Life and How to Overcome Them
Seven destructive beliefs are quietly living and breathing in the subconscious minds of billions. With UnderMind's groundbreaking methods for revelation and reprogramming, self-sabotaging beliefs that have existed for decades can be dissolved in only hours. Financial abundance, meaningful relationships, and more are possible when you take control of your subconscious, and stop living UnderMind.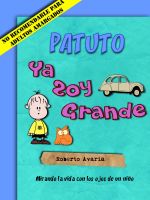 Patuto: Ya Soy Grande
(5.00 from 1 review)
Patuto es una novela para los padres que todavía conservan el alma de un niño. Volverán a ser inocentes y curiosos a través de los ojos de Patuto. Los hará reír a carcajadas, los hará reflexionar con su lógica infantil y se sentirán parte de sus aventuras. Ambientada a fines de los setenta´s, cuando el mundo era más simple, sin Internet, ni videojuegos.