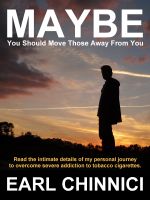 Maybe You Should Move Those Away From You
by

Earl Chinnici
(5.00 from 2 reviews)
At forty years of age, I was impoverished and severely addicted to tobacco cigarettes. I could not even afford a decent birthday gift for my dear friend Cathy I had met online years earlier. In this book, I tell the story of how my friend turned my makeshift present for her into a gift of life for me. I tell how I overcame my addiction gradually, share tips, personal photos, and more!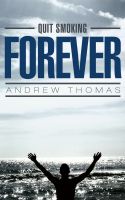 Quit Smoking Forever
by

Andrew Thomas
(5.00 from 1 review)
A New Spin on Going Cold Turkey! Can you afford to ignore your health and happiness any longer? Become a happy non-smoker with no regrets. No gimmicks, no hypnotherapy and no nicotine replacement fads - just a realistic approach to freeing yourself from nicotine addiction forever.