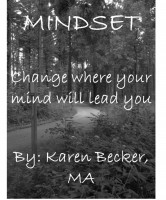 Mindset
When working to achieve your goals, your 'mindset' is what matters, not the goal itself. This workbook takes readers through the steps necessary to change their 'mindset' and achieve their goals.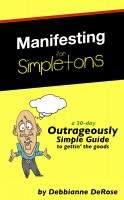 Manifesting for Simpletons: a 30-Day Outrageously Simple Guide to Gettin' the Goods
Do you ever wish that manifesting could be SIMPLE? Good news: it can be... if you're willing to be a Simpleton for 30 days. This may be the most fun you'll ever have while reading a metaphysical book. But that's not all. This book actually contains sound principles and methods that just might transform your life. WARNING: Contains colorful language; not for the easily offended!