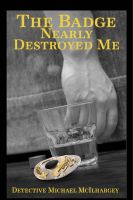 The Badge Nearly Destroyed Me
To protect and serve—words every cop swears to, but though Police Officer Michael "Mac" McIlhargey could keep that vow on the street, at home his good guy facade was cracking. As his iron grip on control slipped, he grabbed with an even tighter fist and his once happy family became marred by violence, abuse and trauma. The Badge Nearly Destroyed Me is a tale of lessons learned and love regained.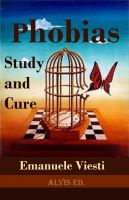 Phobias - Study and Cure
The phobia is an extreme fear, irrational and disproportionate to objects, situations or activities that do not in themselves represent a real threat and to which most people compare it without difficulty. Sufferers, in fact, is overwhelmed by the dread of coming in contact with their phobic object or face the prospect of doing something that leaves indifferent most people.