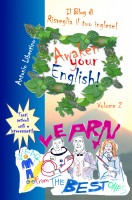 Il Blog di Awaken Your English! Volume 2
by

Antonio Libertino
Ti piacerebbe scoprire come andare oltre i tuoi obiettivi e parlare l' inglese come una persona che lo parla bene gia' da un sacco di tempo? Vuoi scoprire come far finta di parlare l'inglese come un madrelingua senza metterti nei guai? Puoi scoprire tutto questo e molto altro ancora in queste pagine che contengono il secondo volume del Blog di Awaken Your English.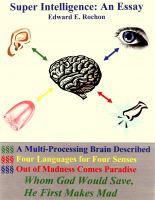 Super Intelligence: An Essay
by

Edward E. Rochon
It is surmised that the brain can utilize multiple imaginative processes based on a number of sensory organs: eyes, ears, nose and vocalization. Evidence is offered from human experience to support this and methodology to achieve the goal is suggested.
Related Categories