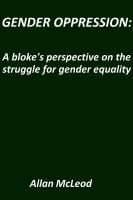 Gender Oppression: A bloke's perspective on the struggle for gender equality
McLeod's book highlights how he feels men are disadvantaged in society by institutional sexism in public policy and the overaggressive tactics and practices of a small minority of feminists who have a disproportionate level of social influence leading to the misconception that they speak as a voice for all women.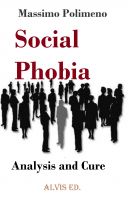 Social Phobia - Analysis and Cure
Social phobia is a disorder very common among the population. According to some studies, it appears that women suffer more than men. The main feature of social phobia is the fear of acting in front of others, in an embarrassing or humiliating, and receiving negative reviews. This fear can lead the sufferer to avoid most social situations for fear of behaving in a "wrong" and to be misjudged.