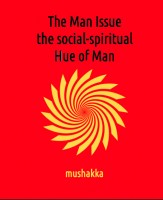 The Man Issue: The Social-Spiritual Hue of Man
by

Mushakka
The play of masculine energy is plagued with imbalance, causing an array of social-spiritual issues in the world today. This book explores the male archetype, and in reflection of the feminine divine, offers a way into the inner space of true manhood, a right of passage towards the center of the heart and strength of spirit.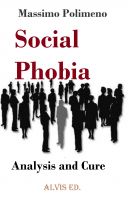 Social Phobia - Analysis and Cure
by

Massimo Polimeno
Social phobia is a disorder very common among the population. According to some studies, it appears that women suffer more than men. The main feature of social phobia is the fear of acting in front of others, in an embarrassing or humiliating, and receiving negative reviews. This fear can lead the sufferer to avoid most social situations for fear of behaving in a "wrong" and to be misjudged.